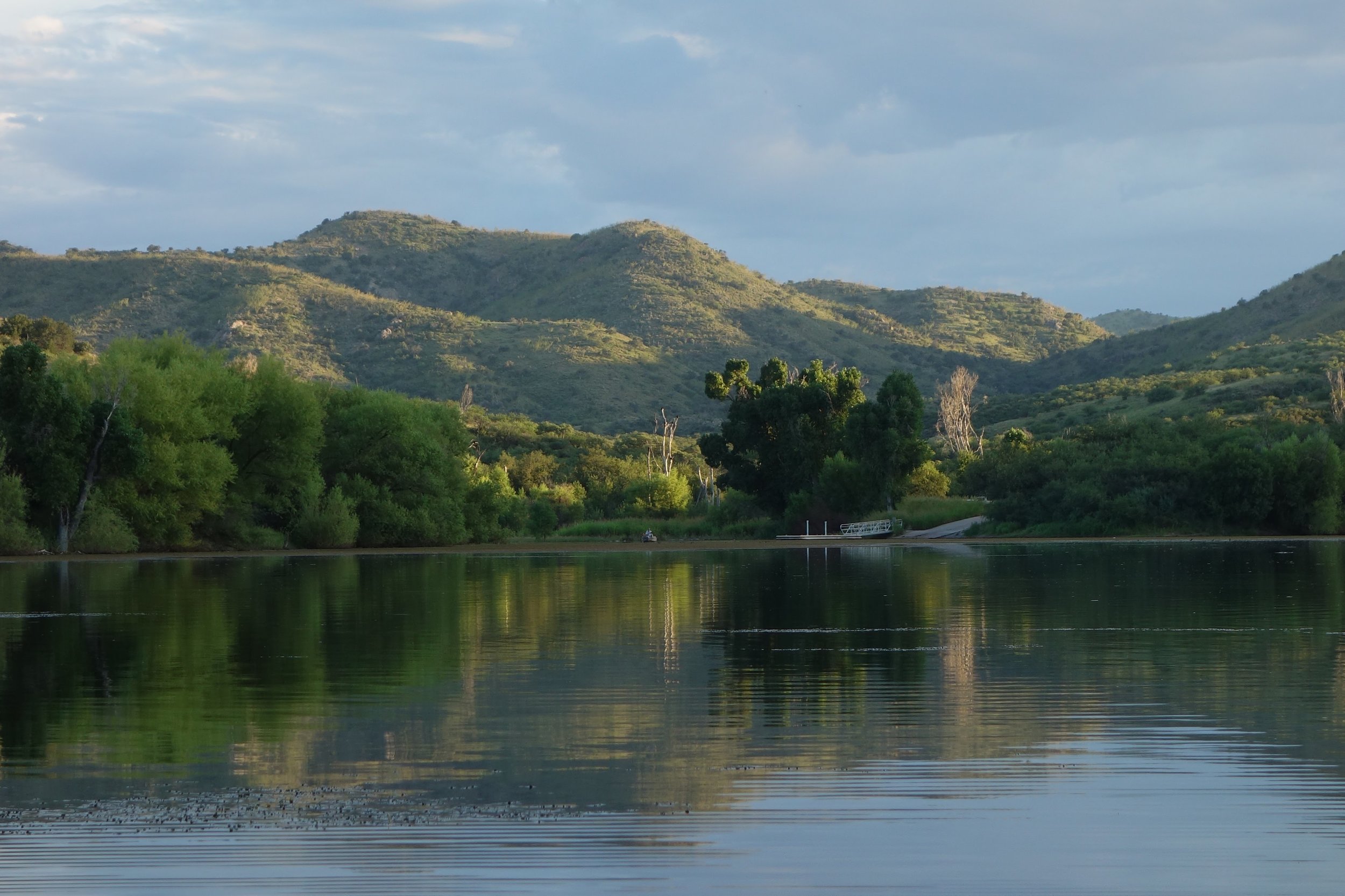 Arivaca Lake
Arivaca Lake
Arizona 85601
It's a long drive to Arivaca Lake along the old Ruby Road, but it's also one of the most scenic drives in the Nogales District. Once you get to this out-of-the-way recreation spot, one of the first things you will notice is that the only facilities provided are a toilet and a primitive boat ramp. For some people that is not enough and they usually turn around and leave. Those drawn to areas that are more primitive and less crowded will choose to stay.
Those who do will find that this 90-acre impoundment built by the Arizona Game and Fish Department is a good place to go fishing or birdwatching, to take a lakeside stroll, or just plain sit back and relax. If you have brought along your fishing gear, you can try your luck for largemouth bass, catfish, or bluegill. Boats powered by single electric trolling motors are permitted on the lake. They make pleasant way to explore the narrow inlets that branch off the main body of water.
Arivaca Lake is located in an area of rolling grasslands set against a backdrop of rocky bluffs and distant mountains. This area is home to a number of cattle ranches, and much of the land in the vicinity of the lake is private property. Take that into consideration if you go strolling across the landscape.
A primitive boat ramp is available. The lake is stocked with bass, catfish and sunfish. Surface temperature here can range from 95° to 105° F. in summer. No garbage services are provided to this area. Pack out everything that you take in.